Founded in 1969, the Department of Neurology has been led by three chairs, each facilitating growth and advancements in the areas of patient care, research, and education. The Department has both adapted and contributed to developments in the field, becoming an international leader in Neurology.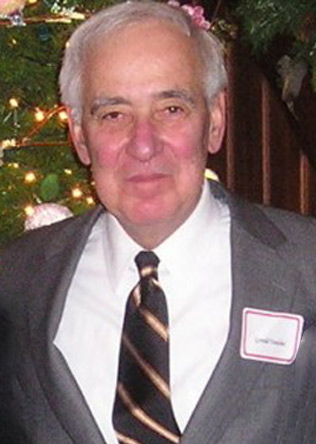 Gerald Fenichel, MD
Department chair: 1969-2001
After being recruited by Dr. Grant Little (then the Chair of Internal Medicine) to make Neurology more prominent at Vanderbilt, Dr. Gerald Fenichel requested that Neurology become an independent department, and he thus became the first Department's first chair. Other early Neurology faculty included Drs. Kilroy, Duncan, and Freemon. Dr. Fenichel continued to recruit new faculty, including Dr. L. William McLain, who became the chief of the new Neurology Service at the Nashville Veterans Administration Hospital. Dr. Frank Freemon later served in this position from 1978-1997. In 1978, Dr. Howard Kirshner joined the faculty (one of only five faculty members at the time), and continues to serve as vice-chair and chief of the stroke division. He launched the department's stroke service in 1998. Electroencephalography was developed by James Ward and Bill Clark, son of Vanderbilt anatomist Sam Clark. Vanderbilt continues to run an EEG laboratory, including the state-of-the-art Epilepsy monitoring unit, which is currently directed by Dr. Bassel Abou-Khalil. Dr. Fenichel established a child Neurology program and became known as the "dean" of child neurology chiefs. For years Dr. Fenichel provided the only electromyography laboratory in Nashville. Over the years, the growth of neurosciences caused the Neurology Department at Vanderbilt to differentiate into sub-disciplines. By the mid-1980s, separate divisions were formed in the fields of neuro-oncology, movement disorders, muscles diseases, epilepsy, stroke, and multiple sclerosis.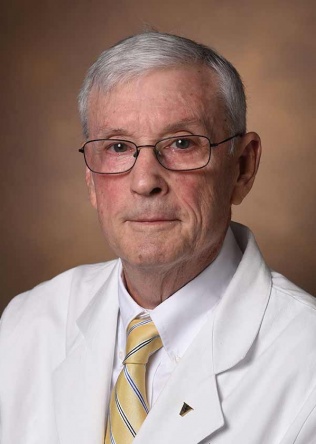 Robert Macdonald, MD, PhD
Department chair: 2001-2017
Under Dr. Macdonald's visionary leadership, the Department of Neurology, and neurosciences in general, underwent spectacular expansion and growth. Faculty members in the Department doubled between 2001-2005. The number of basic and clinical researchers also increased, and with this, the number of research grants submitted and accepted. Substantial increases occurred in the capacity of the neurophysiology laboratory, the number of beds for adult, pediatric and neurocritical care, the amount of research space, and the number of residents and fellows. Dr. Macdonald's tenure also saw the creation of the highly successful Sleep Center as well as a certified neurosonology laboratory.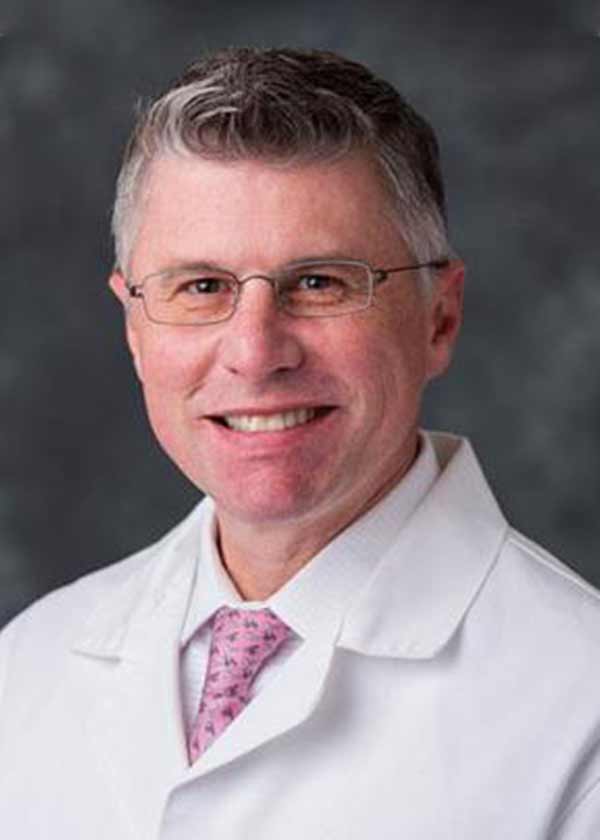 Dane Chetkovich, MD, PhD
Department chair: 2017-present
Since Dr. Chetkovich began his tenure as chair in 2017, the department has grown to 133 clinical providers & faculty, 28 residents, and 15 fellows. Recruitment efforts reveal the strong focus on diversity and inclusion, as well as an overarching environment of trust, collegiality, and transparency. The Teleneurology program has greatly expanded patient access, allowing Vanderbilt neurologists to manage patients and serve as consults across the region, particularly in rural areas where access would otherwise be limited. The department has also established a highly praised hospitalist service, providing continuity for inpatient consultation. Faculty members are regular contributors to scientific journals and receive generous funding from public, private, and government institutions. In fiscal year 2022, the Department's NIH funding was $25.3M and contract revenue was $9M. In 2022, we achieved a Blue Ridge Ranking of 14th in the nation. Several Neurology faculty members have been instrumental in growing clinical and translational research programs focused on precision in diagnosis and treatment, and Vanderbilt Neurology continues to innovate the field through clinical and lab-based research programs. The Neurology Residency program has seen a marked increase in diversity, while also achieving success in resident wellness initiatives.
Original text and information provided by Adrian A. Jarquin-Valdivia, MD, RDMS
Timeline
Vanderbilt University established
Dr. Bertram E. Sprofkin becomes the first fully trained neurologist to arrive at Vanderbilt
Department of Neurology is founded by child neurologist Dr. Gerald M. Fenichel. Dr. Fenichel becomes first Chair of Neurology after requesting that the Department of Neurology become its own independent entity. Leading to his appointment, efforts were made by Dr. William F. Meacham (then Chair of Neurosurgery) and Dr. Grant Little (then Chair of Internal Medicine) to expand Neurology. 
Dr. Anthony Kilroy becomes Vanderbilt's first Neurology resident
Growth in the department prompts the creation of separate divisions for the sub-specialties of neuro-oncology, movement disorders, muscles diseases, epilepsy, stroke, and multiple sclerosis.
Deep Brain Stimulation (DBS) program begins
Dr. Howard Kirshner launches the department's stroke service
Dr. Robert Macdonald becomes the second Chair of Neurology. At this time there are 17 neurologists (adult and child), 7 residents, and 2 fellows in the Department.
Dr. Dane Chetkovich becomes the third Chair of Neurology. At this time there are 80 adult neurologists/basic scientists/neuropsychologists, 24 residents, and 15 fellows in the Department.
Department launches its Teleneurology program as a tool to expand care, particularly to rural areas.
Neuro-hospitalist service is established and becomes a model for consult services across VUMC.
There are currently 133 adult neurologists/basic scientists/neuropsychologists, 12 APPs, 28 residents, and 15 fellows in the Department.
There are 12 divisions or sub-specialty centers.