Visit the Movement Disorders Patient page
---
The Movement Disorders division specializes in the evaluation, diagnosis, and treatment of patients with neurological disorders characterized by involuntary movements. These disorders include relatively common diagnoses such as Parkinson's disease, dystonia, spasticity, tremor, tardive dyskinesia, and Tourette syndrome as well as rarer conditions such as Huntington's disease, progressive supranuclear palsy, multiple systems atrophy (Shy-Drager Syndrome), olivopontocerebellar atrophy, corticobasal syndrome, paroxysmal dyskinesias, Wilson's disease and many others.
As one of the largest Movement Disorders divisions in the country, Vanderbilt is home to expert faculty members in all the above conditions. With a strong commitment to improving the quality of life for their patients, faculty members in the Movement Disorders division place great emphasis on providing evidence-based care and advancing novel interventions through industry-sponsored and investigator-initiated clinical trials. Vanderbilt is a nationally recognized leader in Deep Brain Stimulation (DBS), as well as a top provider of jejunal infusions of levodopa and botulinum toxin injections. Faculty members serve as lead investigators on numerous clinical trials at any given time.
---

The Vanderbilt Parkinson's Disease Clinic has been recognized by the Parkinson's Foundation as a Center of Excellence. This clinic is a national leader in clinical research for new medical and surgical treatments for Parkinson's disease and offers a comprehensive approach to care that addresses the whole person as well as the full range of symptoms. Education programs, outreach initiatives, workshops and support groups serve patients beyond the exam room.
The Movement Disorders division oversees a specialized clinic for adult and pediatric patients with Tourette syndrome. Faculty members also refer and follow patients in the DBS clinic. In addition, several Movement Disorders faculty work cross-departmentally with the Huntington's Disease Clinic Center of Excellence.
---
The Vanderbilt Center for Tourette Syndrome and Other Tic Disorders
The Vanderbilt Center for Tourette Syndrome and Other Tic Disorders provides coordinated, multidisciplinary care for children and adults with tic disorders. Our clinical care team includes neurologists, functional neurosurgeons, psychologists, occupational therapists, nurses, pharmacists, and social workers. We offer Comprehensive Behavioral Intervention for Tics (CBIT), medical management, and, when indicated, neurosurgical intervention. Our clinical care is complemented by our active research program, which seeks to understand the genetic risk factors, neurophysiologic markers, and phenotypic course of tic disorders. Our Center also regularly participates in clinical trials of novel medications for tics. Vanderbilt's Center is designated a Center of Excellence by the Tourette Association of America.
---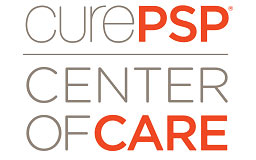 The Vanderbilt University Medical Center CurePSP Center of Care is a multidisciplinary team of compassionate clinical and research professionals dedicated to diagnosing and providing specialized treatment for those with Progressive Supranuclear Palsy (PSP), Corticobasal Degeneration (CBD), and Multiple System Atrophy (MSA). As a designated Center of Care by CurePSP, we provide comprehensive diagnostic testing, clinical care, and support services for patients and families. Our team includes Neurologists, a Nurse Practitioner, Social Workers, Speech Language Pathologists, and others. Additionally, our site has a robust research program that regularly holds enrolling observational studies and clinical trials for these patients. At the VUMC CurePSP Center of Care, it is our mission to advocate for patients, push for a better future, and care for one another.
Center Director: Amy E. Brown, MD, MS
---
Research Highlights
The broad scope of clinical expertise in the Movement Disorders Division ensures that patient-focused research initiatives pave the way for groundbreaking treatment options. This research has already yielded improvements in the lives of patients and continues to open doors to the potential for disease modification. Many studies are executed in collaboration with other divisions and departments.
Highlights of current areas of research include:
New devices and techniques in DBS, in close collaboration with the Neurosurgery Department

Neuroprotective therapies for Parkinson's disease; Vanderbilt is a designated NET-PD site

Sensory symptoms and their electrophysiologic correlates in Tourette syndrome

Developing strategies to enhance identification and treatment of neuropsychiatric manifestations of Huntington's Disease.

Clnical trials in the use of botulinum toxin to treat essential tremor, dystonia, and spasticity. 
Vanderbilt is also part of a national outcomes research project funded by theParkinson's Foundation. The Movement Disorders Division regularly receives funding from such institutions as the National Institutes of Health, Parkinson's Foundation, the pharmaceutical and medical device industries, and more.
For additional details on current research, visit Movement Disorders Research and the Vanderbilt Parkinson's Disease Center.
---
Education
Physicians pursuing further training with the Vanderbilt Movement Disorders Division will work in conjunction with one of the largest expert faculties in the field, gaining rich clinical experience as well as cutting edge clinical research opportunities. Trainees will have access to one of the country's most active DBS clinics and other specialty clinics, while dynamically exploring experimental therapeutics for movement disorders. 
A Movement Disorders Fellowship is offered each year to one qualified applicant. 
Dr. Charles and Kelly Harper lead three educational programs that draw participants from across North America including Focus on Common Movement Disorders, the Junior Faculty Forum, and Focus on Neuromodulation.
---
Recent & Notable Publications
Hacker, M. L., Turchan, M., Heusinkveld, L. E., Currie, A. D., Millan, S. H., Molinari, A. L., Konrad, P. E., Davis, T. L., Phibbs, F. T., Hedera, P., Cannard, K. R., Wang, L., & Charles, D. (2020). Deep brain stimulation in early-stage Parkinson disease: Five-year outcomes. Neurology, 95(4), e393–e401.
Isaacs, D., Key, A. P., Cascio, C. J., Conley, A. C., Walker, H. C., Wallace, M. T., & Claassen, D. O. (2020). Sensory Hypersensitivity Severity and Association with Obsessive-Compulsive Symptoms in Adults with Tic Disorder. Neuropsychiatric Disease and Treatment, 16, 2591–2601.
Hassell, T. J. W., & Charles, D. (2020). Treatment of Blepharospasm and Oromandibular Dystonia with Botulinum Toxins. Toxins, 12(4).
Eaton, J. E. 3rd, & Hassell, T. J. (2020). Acute inflammatory demyelinating polyradiculoneuropathy following deep brain stimulator lead placement - Case report and review of the literature. Clinical Neurology and Neurosurgery, 198, 106124.
van Wouwe, N. C., Neimat, J. S., van den Wildenberg, W. P. M., Hughes, S. B., Lopez, A. M., Phibbs, F. T., Schall, J. D., Rodriguez, W. J., Bradley, E. B., Dawant, B. M., & Wylie, S. A. (2020). Subthalamic Nucleus Subregion Stimulation Modulates Inhibitory Control. Cerebral Cortex Communications, 1(1), tgaa083.
Fischer, D. L., Auinger, P., Goudreau, J. L., Cole-Strauss, A., Kieburtz, K., Elm, J. J., Hacker, M. L., Charles, P. D., Lipton, J. W., Pickut, B. A., & Sortwell, C. E. (2020). BDNF rs6265 Variant Alters Outcomes with Levodopa in Early-Stage Parkinson's Disease. Neurotherapeutics: The Journal of the American Society for Experimental NeuroTherapeutics, 17(4), 1785–1795.
Zeldenrust, F., Lidstone, S., Wu, S., Okun, M. S., Cubillos, F., Beck, J., Davis, T., Lyons, K., Nelson, E., Rafferty, M., Schmidt, P., Dai, Y., & Marras, C. (2020). Variations in hospitalization rates across Parkinson's Foundation Centers of Excellence. Parkinsonism & Related Disorders, 81, 123–128.
Aldred, J., Anca-Herschkovitsch, M., Antonini, A., Bajenaru, O., Bergmann, L., Bourgeois, P., Cubo, E., Davis, T. L., Iansek, R., Kovács, N., Kukreja, P., Onuk, K., Pontieri, F. E., Robieson, W., Siddiqui, M. S., Simu, M., Standaert, D. G., & Chaudhuri, K. R. (2020). Application of the "5-2-1" screening criteria in advanced Parkinson's disease:  interim analysis of DUOGLOBE. Neurodegenerative Disease Management, 10(5), 309–323.
Hett, K., Lyu, I., Trujillo, P., Lopez, A. M., Aumann, M., Larson, K. E., Hedera, P., Dawant, B., Landman, B. A., Claassen, D. O., & Oguz, I. (2021). Anatomical texture patterns identify cerebellar distinctions between essential tremor and Parkinson's disease. Human Brain Mapping.
Arney, K. (2021). Navigating Life With Parkinson's Disease, Second Edition. Cognitive and Behavioral Neurology: Official Journal of the Society for Behavioral and Cognitive Neurology, 34(1), 77.
John, K. D., Wylie, S. A., Dawant, B. M., Rodriguez, W. J., Phibbs, F. T., Bradley, E. B., Neimat, J. S., & van Wouwe, N. C. (2021). Deep brain stimulation effects on verbal fluency dissociated by target and active contact location. Annals of Clinical and Translational Neurology, 8(3), 613–622.